JUSTICIA LAW FIRM & ASSOCIATES is a law firm that focuses on corporate legal services, especially for foreign direct investment in Indonesia. We provide legally accurate and reliable information to our clients in order to ensure that they are well-informed when making decisions for their business practices and operations. Also, we provide high-quality services in litigation and legal corporate services, as well as legal advisement of joint venture companies or mergers/acquisitions. With our efficient and measurable services, we aim to provide the best legal service to our clients.
We have deep-rooted experience in providing legal advice for large and medium size companies in areas of corporate law (e.g., Business License, Merger & Acquisition), employment law, and dispute resolution with prominent international law firms, as well as national major corporations.
Even though the legal system and regulations of Indonesia are very dynamic and aggressive, especially in the field of business law, our team of dedicated lawyers will provide you with guidance through the Indonesian legal system.
We provide a special service for foreign direct investment especially from Japan in the form of Japan Desk Services to do business in Indonesia. Our team of experts specializes in providing legal services and solutions tailored to meet and exceed the expectations of our clients starting from the pre-investment phase and through to post-venture establishment and operation.
Our team of skilled lawyers strives to be your success partner by focusing on providing practical solutions.
LAWYERS WHO KNOW INDONESIA
JUSTI ELVINUS ENGEL, S.H.
JUSTI ELVINUS ENGEL is a founder of JUSTICIA LAW FIRM & ASSOCIATES and an experienced maritime lawyer who has worked on a range of complex shipping matters, including contractual claims, cargo disputes, and transportation of goods. Born in Ambon on November 15, 1984, the graduated from Pattimura University, he assisted many companies in the process of Industrial Dispute resolution both litigation and non-litigation.
Specialization:
Maritime Law
Business Law
Alternative Dispute Resolution
Professional Membership:
Indonesian Advocates Association (Perhimpunan Advokat Indonesia)
Languages :
• Indonesia
• English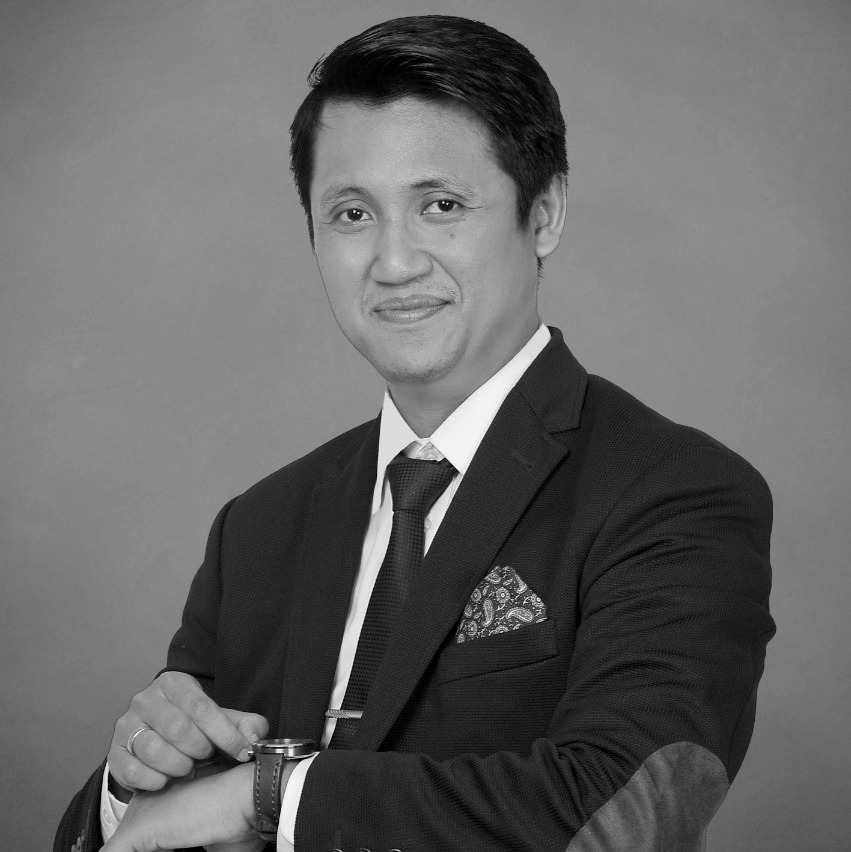 HEAD OF CORPORATE DIVISION
SAKA WIBISONO is the Head of the Corporate Division of JUSTICIA LAW FIRM & ASSOCIATES. He graduated from Bung Karno University and has extensive experience in the field of investment in foreign direct investment, company establishments, liquidations, mergers & acquisitions, capital increments, and corporate acts related to company business activities. Also, his work experience is proven in resolving many industrial disputes that involve employment and union labour issues.
Specialization:
Business Law
Labour Law
Business License & Investment
Intellectual Property Rights
Professional Membership:
Indonesian Advocates Association (Perhimpunan Advokat Indonesia)
Languages :
• Indonesia
• English
HEAD OF LITIGATION DIVISION
DAVID SOUMOKIL, S.H. is the Head of the Litigation Division of JUSTICIA LAW FIRM & ASSOCIATES. Born in Abepura on December 18, 1986, with a Bachelor's degree in constitution law from Sebelas Maret University. Previously, he worked as a volunteer for Komisi Orang Hilang dan Tindak Kekerasan (KONTRAS) – PAPUA and then as Head of the Jakarta Branch at PIETER ELL & ASSOCIATES. He has experience related to the settlement of general election or local leaders' election disputes at the Election Organizer Ethics Council (Dewan Kehormatan Penyelenggara Pemilu), Election Supervisory Agency (Badan Pengawas Pemilu), and Constitutional Court of Indonesia (Mahkamah Konstitusi). In addition, he also handles many criminal, civil, and state administrative decision disputes.
Specialization:
Constitutional Law
Human Rights Law
Civil & Criminal Law
Labour Law
Professional Membership:
Indonesian Advocates Association (Perhimpunan Advokat Indonesia)
Languages :
• Indonesia
• English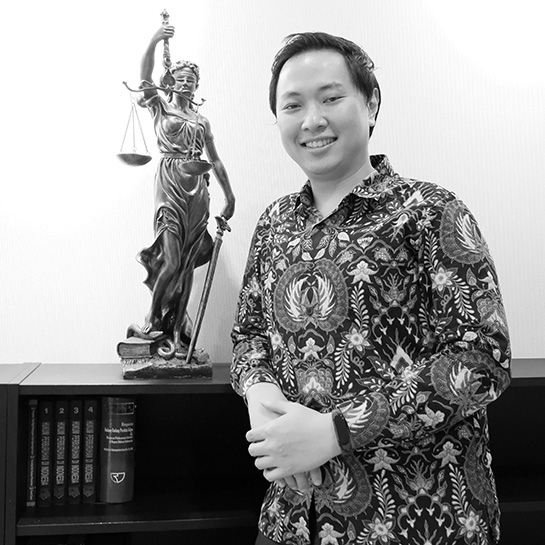 HEAD OF STRATEGIC & JAPAN DESK
Danny Sinnatra is the Head of the Strategic & Japan Desk of JUSTICIA LAW FIRM & ASSOCIATES. Previously, he worked at one of the Japanese Consulting companies in Indonesia as a Head of Business Development. He is specialized in delivering business development services to Japanese companies engaged in international operations, foreign direct investment, and employment. In this capacity, he had extensive experience in communications and relations with Japanese companies. 
Languages :
At JUSTICIA LAW FIRM & ASSOCIATES, we offer a full range of legal services, including alternative dispute resolution and mediation. We are distinguished in helping individuals and business owners. Our lawyers are proficient in working on various types of cases, including bankruptcy and litigation. We will work with you to help you get through difficult times by providing practical solutions and effective representation.
We make law accessible, affordable, and relevant to you. We are lawyers and legal experts who specialize in providing high-quality legal services. Our legal service includes : 
Legal Opinion
Review Contract/Agreement
Drafting Contract/Agreement
Legal Research
Business Matching
Due Diligence
Legal Audit
Liquidation or Bankruptcy
We provide more than just legal advice and drafting of the agreement but full services from start to finish
We are involved in processing business licenses for both local and foreign companies. Our services are oriented toward the legal, compliance, and reputation of the Company. We ensure that a Company carries out its business activity according to legal and compliance with the applicable regulation. The services we provided are as follows :
Company Establishment Services
Permit/Business License
Merger & Acquisition
Alteration of Articles of Association
Environmental License (UKL/UPL or RKL/RPL)
Import License
HUMAN RESOURCES CONSULTING SERVICE
Our Human Resources Consulting Services are designed to assist of Company's Human Resources with its day-to-day tasks to be more effective and in accordance with applicable regulations through providing legal drafting, suggestion, advice, and consultation. The services we provided are as follows :
Drafting of Employment Agreement 
Drafting of Company Regulation/Collective Labour Agreement
Job appraisal
Organization Structure, Job Description, Standard Operational Procedure, and Salary Structure
INDUSTRIAL DISPUTE RESOLUTION
We provide Industrial Dispute Resolution services. These services include but are not limited to mediation, negotiation, and arbitration. Our team will listen to all parties' views and give feedback so that the issues in dispute can be resolved constructively.
We are experienced in industrial dispute resolution and have stood in front of judges in an industrial court as expert lawyers. We can also help you prepare your case before submitting it to a judge if needed by providing legal advice and drafting documents.
Ruko De Mansion Blok EF No.9 Jl. Jalur Sutera
Alam Sutera, Kelurahan Kunciran, Kecamatan Pinang, Municipal of Tangerang,
Province of Banten – Indonesia